Funding on Your Schedule, Even After-hours and Weekends
Take control of the funding process like never before with FlexClose®, offered by Plaza Home Mortgage® through our Wholesale channel. FlexClose is a new way to fund, which allows you more control over when funding occurs, even after-hours and on weekends. FlexClose lets you close faster and more efficiently by giving you more closing hours in a day, and more closing days in a week and month.
FlexClose Benefits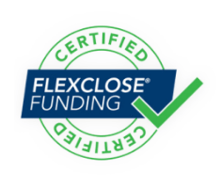 Fund anytime – even after-hours and weekends
Funds are disbursed to agents and vendors at closing
Buyers receive keys and title same day as closing
Some conditions apply, so contact your Plaza Account Executive today for more information.
FlexClose Funding is a registered trademark or trademark owned and licensed by SUSA Financial, Inc. and/or its affiliates. FirstFunding makes no express or implied warranty respecting the information presented and assumes no responsibility for errors or omissions.